Olof Haglund är utslagen
Vi har tappat dagens första svensk. Olof Haglund kommer till en trebetad flopp och ser 8♦7♦4♣. Markerna hamnar i mitten. Olof har T♦9♦ för öppet färgstegedrag. Motspelaren har A♦5♦ för drag till nötfärgen. Turn är en blank femma som egentligen inte förändrar något, och rivern är en 3♦ som ger den redan ledande motståndaren färgen. Olof Haglund är tyvärr ute ur main event.
Daniel Carlsson har börjat stacka upp en smula igen och har drygt 110 000. Sämst till av svenskarna som är kvar ligger Sofia Lövgren med cirka 25 000.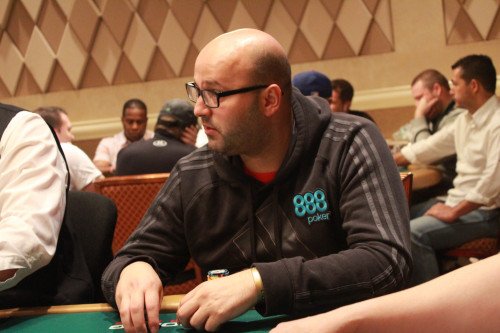 31-årige Ghattas Kortas från Landskrona jagar sin tredje cash i World Series of Pokers main event.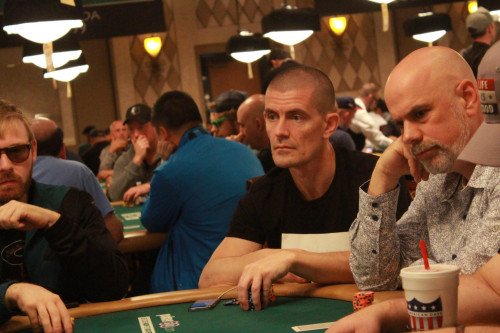 Under pokerboomen var Gus Hansen en av de Stora inom highstakespokern. De senaste åren har han hållit en väldigt låg profil, men för några månader sedan började han åter dyka upp vid borden. Nu är han på plats för att spela VM.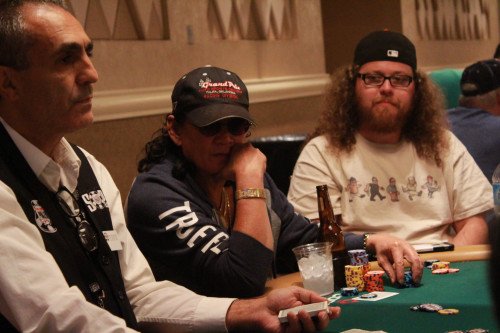 Scotty Nguyen är en av de ikoniska världsmästarna. Hans kommentar i WSOP 1998 när Kevin McBride sitter och tankar på ett riverbeslut, "You call, it's gonna be all over, baby" tillhör pokerns legender. McBride synade och resten är historia.